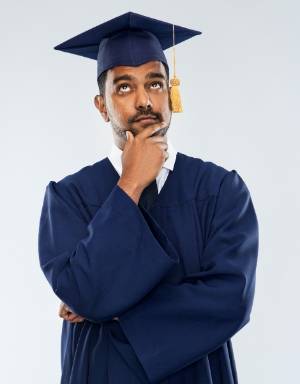 It is easy to get confused by the "alphabet soup" that describes law degrees. The following will help you understand which degree program fits your needs.
"J.D." is the abbreviation for "Juris Doctor" or "Doctor of Jurisprudence". The J.D. degree is the graduate law degree that is required in order to take the bar exam and practice law. Although most applicants to the J.D. program will have completed their undergraduate Bachelors degree, Monterey College of Law will consider applications from individuals who have completed at least 60 academic (not trade or vocational) undergraduate units, even if they have not received an Associates degree. In very rare cases, MCL is allowed to consider applications from students who have not completed at least 60 units of academic credit.
"M.L.S." is the abbreviation for the "Masters of Legal Studies" degree. The M.L.S. degree is a 36-unit graduate degree in the study of law and legal principles, but does not qualify an individual to sit for the bar exam or to be licensed to practice law. As an academic masters degree it can be compared to an M.B.A. At MCL, the M.L.S. can be completed as a stand-alone degree program or can be integrated into the J.D. program. Individuals who have completed a Bachelors degree prior to enrolling at MCL are eligible to complete both the M.L.S. and J.D. degrees as part of the 86-unit J.D. program.
"LL.M." is the latin abbreviation for "Legum Magister". The LL.M. is an advanced law degree for individuals who have already completed their first degree in law, whether at a U.S. or foreign law school. At MCL, the curriculum for the LL.M. degree is developed around the specific needs and interests of each individual student. In certain circumstances, the LL.M. degree may qualify a foreign-educated law student to sit for the California bar exam. Questions about these special circumstances need to be directed to Dean Winick.
If you have further questions about any of the degree programs offered at MCL, please contact Assistant Dean of Admissions and Recruitment, Dena Dowsett, at ddowsett@montereylaw.edu.