Alumni Profile: Sara Boyns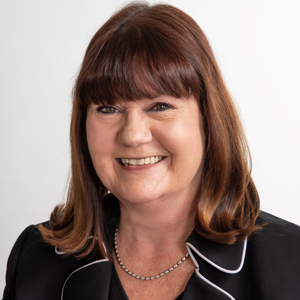 Sarah Boyns
MCL Class of 1986
Sara came to live on the Monterey Peninsula when she was ten. She met her husband, Casey, here where both of their families lived. They had to move away when he found a job elsewhere but were eager to return when he was able to find work here.
Sara knew that she wanted to be either a social worker or a lawyer. After three years as an eligibility worker for the Department of Social Services, her decision was made. "I love this community. Being able to go to law school here was a gift. I probably wouldn't have gone to law school if I couldn't have gone to Monterey College of Law."
Their daughter was born between Sara's second and third year of law school. It didn't slow her down one bit. "I can't imagine practicing law anywhere else. There is so much collegiality among lawyers here." After graduation, Sara joined a small firm practicing Trusts and Estate Planning. After several years and the birth of her son, she joined the firm of Fenton and Keller where she is now a partner in the Employment Law practice.
"I think Monterey College of Law is a huge asset in the community. It produces lawyers who stay here and give back locally. There are legal services available here that would not exit without MCL."
"If you want to practice law here, you should go to Monterey College of Law. You're taught by practicing attorneys who give you a 'real life' perspective as well as the book learning. And, you meet a lot of attorneys who are practicing in the community so your networking opportunities are really good."