Alumni Profile: R. Lynn Davis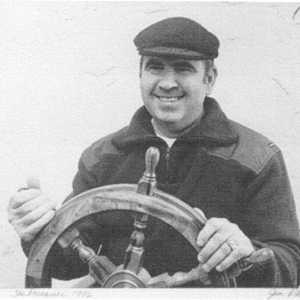 R. Lynn Davis
MCL Class of 1984
Although he was born in the old Carmel Hospital, Lynn Davis's family moved to Oakland where they lived until he was a teenager. When they returned, he attended Pacific Grove High School and graduated from MPC. Then, after graduating from San Jose State, he came back again, and was in the grocery business for twenty years.
"One day, feeling pretty cocky after obtaining my private pilot's license, I stopped into the law school and talked with Linda Frederickson, the Administrative Dean. I decided to take the LSAT and try to get in. My wife was returning to college to get her degree and license in family counseling, and both of my daughters were in college, so I decided to join the parade."
The MCL Dean at the time, Marian Penn, had just received the State Bar of California accreditation. In Lynn's third year, she decided to leave in order to start Legal Services for Seniors. "She asked me to serve as a paralegal for LSS. How do you say, "no" to the Dean?" Later, Lynn became the LSS Program Director and, when Penn left the agency, was hired as the Executive Director in 1988.
Lynn returned to serve on the MCL Board of Trustees in 1990, becoming President in 1994. During some major financial and administrative difficulties, he was recruited in mid-1994 to become the Interim Administrative Dean for six months. Lynn is the only MCL Alum to have become the dean of a law school, let alone his own!"
MCL provided Lynn with many opportunities. "When I was in business for 20 years, I had a lot of interaction with attorneys, most of whom I admired. I've never been in a private practice, but having the knowledge and the license to practice has had a positive influence on my ability to live my life. I wasn't the average student because I had time and money to give back to the community."
"I would never have gone to law school if MCL hadn't been here. I was 39 years old with a family and was not going to go anywhere else." In the years since he graduated he has seen MCL has make tremendous strides to becoming respected in the legal community. "MCL graduates are courted by all of the major law firms in the County because they work hard and are community minded."
And so does Lynn. He has also volunteered for many years at his other local alma mater, MPC, serving two terms on the MPC Foundation Board (1999-2002 and 2013-2019) and as President in 2002. He won election onto the MPC Board of Trustees in 2002, served until 2010, and as Chair in 2003 and 2004. Lynn was honored as the recipient of the MPC President's Award 2018.