Alumni Profile: Jeraline Edwards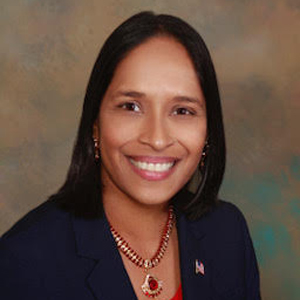 Jeraline Edwards
MCL Class of 2011
Jeraline Edwards has wanted to be an attorney since she was in the 2nd Grade. And, she's known she wanted to be an immigration attorney since she was in the 7th Grade.
She went to UC Santa Cruz for her undergraduate work and heard about MCL while she was there. She was deployed overseas when she applied to law schools all across the country, in places she had lived while in the U.S. Army. She was accepted by Monterey College of Law and, "[I]t made all my dreams come true."
Now a wife and new mother, Jeraline is an immigration attorney with a solo practice and an office in Aptos. She's on the Board of the Santa Cruz County Bar Association and a member of the American Immigration Lawyers Association as well as the Rotary Club of Seaside.
"Monterey College of Law is affordable for both traditional and non-traditional students. Having a law school gives the local community better access to justice and gives people an opportunity to know the lawyers with whom they are working."