Alumni Profile: Kern Singh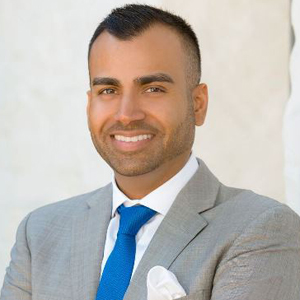 KERN SINGH
MCL Class of 2011
At the time he applied to law school Kern lived in Monterey, and choosing Monterey College of Law was a natural decision for him. "I could work during the day and go to classes at night. And, there's no better place to be than the Monterey Peninsula."
Now practicing exclusively Estate Planning as The Singh Law Firm, PC., he was working full-time for a local attorney and was able to learn both the business and legal ends of operating a law practice.
He enjoyed the small classes and the ability to maintain a balance with his work, school and family life. "Even during law school I was able to have a balanced life. We got married during law school and we had our first daughter while I was at MCL. Everyone on the staff and faculty was friendly and approachable. And, you're living in a beautiful place that tends to keep you happy and feeling positive through law school."
"The Peninsula is far removed from LA and the SF Bay Area. A lot of attorneys here went elsewhere for law school but came here. MCL provided me with the opportunity to go to law school locally and not have to relocate. It also offers the chance of a second career for some and provides lawyers for local firms and legal services for residents.