Alumni Profile: Comm. Katherine Stoner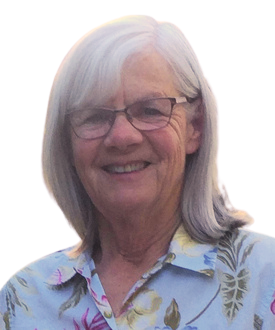 Commissioner Katherine Stoner
From the beginning, Kathy Stoner saw a legal career as a way to do good in the community. She became interested in attending law school after volunteering with a welfare legal assistance program and attending hearings as a fair hearing advocate.
"It's hard to imagine what life would be like if I hadn't gone to law school," said Stoner. "It gave me access to ways to make things happen and to help people make things happen."
She graduated from Monterey College of Law in 1978, part of the second graduating class. She began teaching Community Property and Family Law there in 1980. She continues to teach Family Law every other year.
"Part of what motivated me to teach was knowing the other end—knowing how much the teachers help you," she said. She praised MCL's model of bringing in adjunct faculty who are in practice and provide that practical know-how to the students. "They give students an education that's not just theoretical. They truly give back."
After graduating from law school, Stoner became an associate with the firm she'd clerked with as a law student, Horan, Lloyd, Karachale and Dyer. After a few years with them, she decided to start her own practice in order to have more flexibility for her son, who was starting first grade. She was later joined by her life partner, Mickey Welsh, who had started her career with the Noland, Hammerly, Etienne and Hoss firm. Eventually their office neighbor, Peggy Schmidt, also came on board.
"We never went into debt to make it happen, but we just built it up," said Stoner. "It took a few years."
She credits the support and mentoring that she, Welsh and Schmidt received from more established members of the legal community for setting them on the right path from early in their careers.
"All the teachers and practicing lawyers went out of their way to be supportive and encouraging. They modeled how to practice and the ethos of being a good, ethical lawyer," she said. "It's stuff you can't learn just from books."
Stoner considers herself a "student of conflict." With more than 40 years in legal practice, she has had plenty of practical experience to learn from. As a family law specialist, she's spent her career helping people navigate deeply personal and intimate conflicts such as divorce, child custody and domestic violence as a lawyer, mediator and now as a Commissioner for the Monterey County Superior Court.
Prior to deciding cases, Stoner was drawn to mediation. "Our legal system is an adversarial system. I saw firsthand how destructive it is for people in intimate relationships. Through mediation, a lot of people—even though they're upset—can figure out a way to be more decent, peaceful and civilized."
Stoner sees her current role as commissioner as a capstone to her career and an opportunity to have a bigger impact. She handles the family law cases that can't settle and domestic violence cases that don't lend themselves to mediation because of the power differential between parties. In these often-bitter disputes, she works to mitigate the damage people may wish to inflict on each other.
"As a judicial officer I am able to be of service to people by providing the closure and justice they need," she said.