Alumni Profile: Hon. Thomas Wills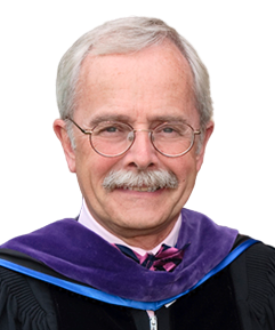 Honorable Thomas Wills
The Honorable Thomas Wills, Judge of the Monterey County Superior Court, was born and raised in a rural area of upstate New York. His path to law school and ultimately to the judicial bench reflects the values and characteristics of many MCL students over the years . . . hard work and dedication. As the oldest of 14 children, Tom started his first job as a paperboy at age 10. By the time he entered college, he had worked in a gas station, in a grocery store, in the fields picking berries, and playing the guitar in a high school band. He learned at a young age the value of putting in a good day's work both at his job and in school. He attended Fordham University in New York City on a New York State Regents scholastic scholarship and worked his way through college as a musician and auto detailer.
After moving to Pacific Grove to be near his wife's family, Tom worked as a maintenance and delivery person for Holman's Department Store. He was encouraged to consider attending Monterey College of Law as a possible path to a professional career. He not only attended MCL, he graduated first in his class.
Throughout his 29 years in the practice of law, Tom handled thousands of criminal and civil cases, as well as managing the business aspects of a law practice. "I have represented people from all walks of life– small business owners, field workers, police officers, lawyers, trades people, doctors –even the District Attorney's Office and the Public Defender's Office." In recognition of his dedication and hard work as an attorney, Tom was awarded the Monterey County Bar Association's Lewis Fenton Award for Excellence in Advocacy in 2007.
Judge Wills has served on the bench since 2008, and is presently Supervising Civil Judge for the Monterey County Superior Court. Ask any member of the Monterey County Bar Association and they will also tell you that Judge Wills is one of the hardest working and most conscientious Judges on the bench.
Tom has also been one of the many MCL alumni who have remained involved with the law school. He has served both as a member and Chair of the MCL Board of Trustees.