Honorary Chair: Hon. Richard Silver (Ret.)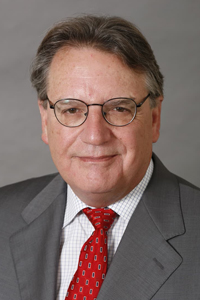 Raised in Oakland, Hon. Richard M. Silver (Ret.) attended UC Berkeley before graduating from Boalt Hall School of Law (as it was then known) in 1966. Two years in the U.S. Army followed, including a tour in Vietnam during the Tet offensive in early 1968. He was awarded the Bronze Star and, after his discharge, he joined the Carmel law firm headed by civil liberties attorney Francis Heisler, where he later became a partner.
The summer after his first year at Boalt, Silver had worked on school desegregation and voting rights cases in the Civil Rights Division of the Department of Justice. He said. "I developed a sense of empathy and compassion for people and a recognition of significant injustices." He described Mr. Heisler as "a man of incredible intellect and vision and a driving sense of justice. The issues of civil liberties and the protection of the individual against the government were paramount."
As a lawyer, he was a passionate advocate for the underdog and tenacious defender of civil liberties, representing black militants during the early 1970s. Until he retired, the walls of his judicial chambers featured a courtroom artist's renditions of the young, long-haired attorney representing the Soledad Brothers, a group of radical black prisoners.
During this time, Judge Silver got involved with the founding of Monterey College of Law and served on the Faculty. He later spent many years on the Board of Trustees where he was the Chairman and Board Member Emeritus. Then, when the Moot Court Competition was created and named after Francis Heisler, he served on its three-judge panel for more than 20 years. Whenever requested, he officiated at the Swearing-in Ceremony for new attorneys at MCL, always inspiring them with words of wisdom and sagacious advice.
Judge Silver was appointed to the Monterey County Superior Court by Governor Jerry Brown and served from 1977-2002. He was the Civil Supervising Judge for four years, the Assistant Presiding Judge, Monterey Branch, for five years, and the Presiding Judge twice. He was highly regarded for maintaining a balance between fairness and efficiency, and gained the respect of attorneys who appeared before him for his tremendous intellect, tenacity, and ability to get to the heart of the issues at hand.
During his 25 years as a Judge in Monterey County he was known as the "Judges' Judge," working hard and earning praise from both lawyers and the general public. He retired from the bench to join the Judicial Affairs and Mediation Services (JAMS), a national dispute resolution company.
Among his many honors are an Honorary Doctorate of Law from Monterey College of Law, being recognized as a "Top Neutral," in The Daily Journal's Top California Neutrals List, and serving on the faculty for the California Center for Judicial Education and Research (CJER), the California Judges Association, and the National Judicial College.